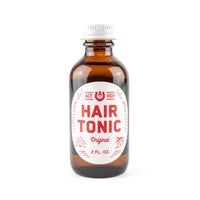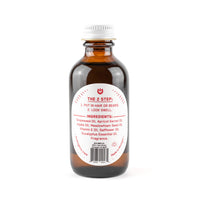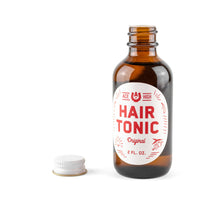 What is hair tonic? Hair Tonic is an old-school styling product your grandfather probably used to use. It helps with control and manageability but also moisturizes and revitalizes your hair and scalp. Your locks will look healthy and be healthy as well.
Ace High Tonic features a refreshing blend of seven all-natural oils made from grapeseeds, apricot kernels, jojoba, meadowfoam seeds, vitamin E, safflower and essential eucalyptus oil.
Just pour a little into your palm, rub your hands together, apply to damp hair, then comb the tonic through to ensure an even shine.

Want to reactivate that sleek, slicked-back look? Simply rewet your hair with more tonic or plain water then re-comb and style. It's time to tell dandruff and damaged hair to hit the road.
Give your hair that classic, just-combed look every single day and stay fly from morning 'til night with Ace High's Hair Tonic.