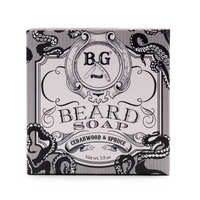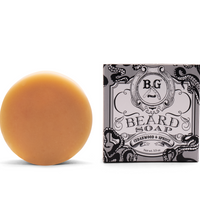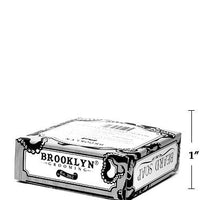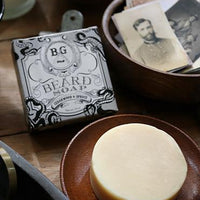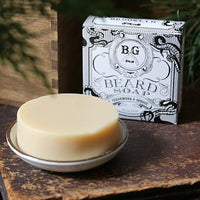 Brooklyn Grooming Beard Soap
A richly nutritious combination of Vermont family farmed goats milk, coconut oil, cocoa butter, and pure olive oil make Brooklyn Grooming luxurious new Beard Soap a goldmine of organic skin-enhancers that will scrub the beard without stripping away the natural oils allowing for a softer, cleaner result that won't sacrifice the integrity of your skin.  
Pure essential oils of Cedar and Spruce, impart Brooklyn Grooming soap with a warm scent that is a complementary blend, both subtle and distinctive, softly stirring the senses from slumber to refresh mind, body and spirit. The rousing aroma is an enlivening balance of earth, wood, and spring.
Producing a light, foamy lather, the soap is a gentle cleanser that will awaken and revive your skin in soothing natural oils while moisturizing your beard in nourishing protection.
Let us bring beard restoration to your daily routine with a rejuvenating way to start the day!
Brooklyn Grooming new beard soap comes packaged in a beautifully designed limited edition box.