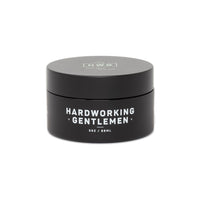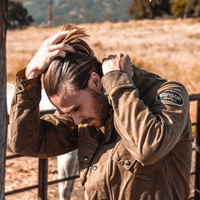 Hardworking Gentlemen Firm Hold Hair Wax
All-natural, matte finish, Firm Hold Hair Wax is great for any styles that demand more hold. Smooth texture spreads evenly, doesn't pull your hair out, and washes out with ease. 
Just enough of our signature pinewood scent to keep you fresh.  
Made with vitamins, antioxidants and key ingredients to make your hair and scalp healthier.
Key Ingredients
Bentonite Clay, Kaolin Clay, Jojoba Oil, Vitamin E
**New Formula**