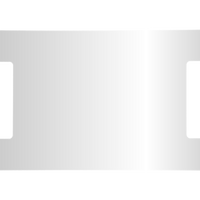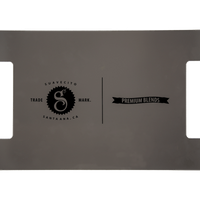 ACRYLIC DOUBLE HANDED MIRROR
This beautiful mirror will be truly happy in your hands and in it's new home. Put this mirror hard to work by letting it do it's job, the job it was born to do. It wants to shine that firme reflection back at you and show off the barber's talent and skill. Reach for this mirror knowing Suavecito has got your back every step of the way.

Not just for professional use, this handsome mirror works in home as well. Use it to check the back of the neck or the crown of your head when you're styling your hair.
Acrylic made for sturdiness
Large but light with lots of viewing room
Looks great in the shop or in your home
Tested and approved by Suavecito Pomade
15" x 9"