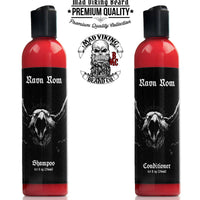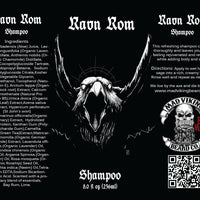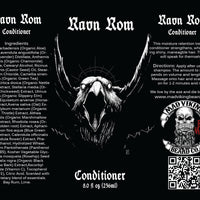 Mad Viking Ravn Rom Shampoo & Conditioner
Mad Viking presents our salon quality Ravn Rom scented shampoo and conditioner!
While using the highest quality ingredients, we offer a product that cleans thoroughly without stripping out your natural oils. As a result it leaves your hair softer, cleaner, and feeling fuller.
Mad Viking Ravn Rom Shampoo and Conditioner is PH balanced for maximum effectiveness and safe for everyday use on your head as well as your beard.
Our shampoo and conditioner is sulfate and paraben free. 

Scent Profile: (Bay Rum, Bergamot) Old time barbershop scent