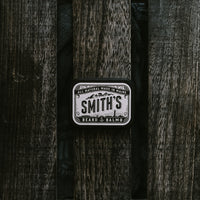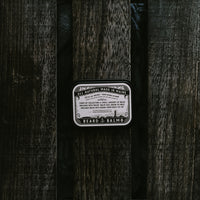 Smith's Beard Balm 3.5 OZ. Tin
In our experience, most beard products are either too waxy or too greasy.
For that reason, we used organic cocoa butter as the primary ingredient in Smith's Beard Balm.
Cocoa butter melts nicely on contact with skin, making it easy to apply without leaving your hands greasy or sticky.
This formula is designed to keep the skin beneath your beard healthy and strong whether you have a short, well-kept beard or a long, glorious, wizard-like beard.
Smith's Beard Balm is hand-poured in small batches using organic cocoa butter, beeswax and pure sweet almond oil.  That's it.