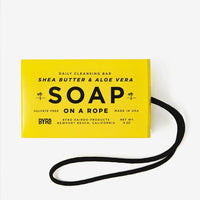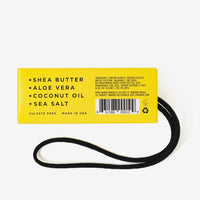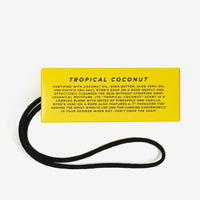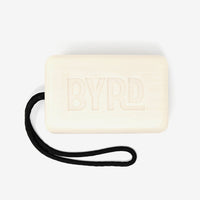 Fortified with coconut oil, shea butter, aloe vera gel and pacific sea salt, BYRD'S soap on a rope gently and effectively cleanses the skin without stripping  away essential moisture.
Its "tropical coconut" scent is a complex blend  with notes of pineapple and vanilla. 
BYRD'S soap on a rope also features a 7" paracord for around the wrist when in use and for hanging conveniently in your shower when not. 
Don't drop the soap!