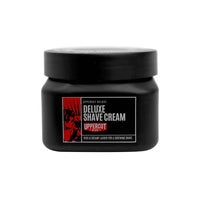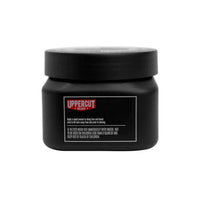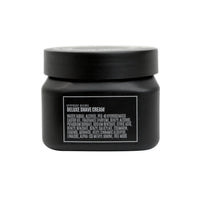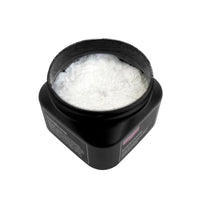 Uppercut Deluxe Shave Cream
Uppercut Deluxe Shave Cream quickly builds a creamy lather for a close, comfortable shave, containing a bespoke soothing complex to help prevent razor burn and keep skin hydrated.

For the 'routine' shaver
Lathers with a brush or hands
Produces a rich, creamy lather for a close, comfortable shave
Designed to protect dry and sensitive skin types
Contains Allantoin to soothe skin under stress
Deeply nourishing to reduce irritation
Size: 120g / 3.7 Oz
Fragrance: Cyprus & Cedar
Skin Type: Dry or Sensitive Skin
Usage: Suitable for everyday use

Allantoin
Widely celebrated in the skin care industry. Beneficial healing and soothing effects on stressed skin. It supports the regeneration of damaged skin cells by promoting cell proliferation and modulating the inflammatory response.

Cucumber Extract
A skin conditioning agent with soothing, cooling and astringent properties. It binds moisture, aids in removing dead skin cells, refines pores and balances skin's oil.

Green Tea Extract
Provides anti-inflammatory, anti-oxidant, and skin-brightening effects.