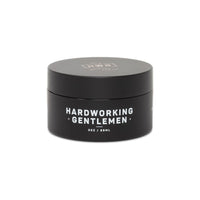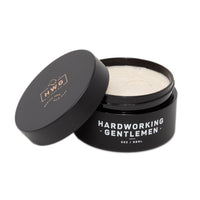 Hardworking Gentlemen Medium Hold Hair Clay
All-natural, matte finish, Medium Hold Hair Clay is good for all-day hold while still being reworkable. Goes in smooth without pulling your hair out and washes out with ease. 
Just enough of our signature pinewood scent to keep you fresh.  
Made with vitamins, antioxidants and key ingredients to make your hair and scalp healthier.
Key Ingredients
Moroccan Lava Clay, Argan Oil, Shea Butter, Vitamin E
**Improved Formula - Formerly known as HWG Firm Clay**