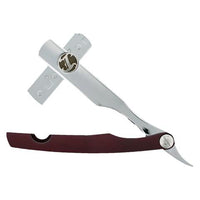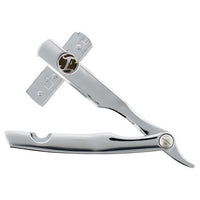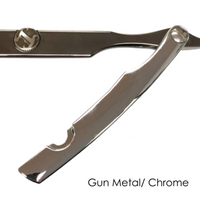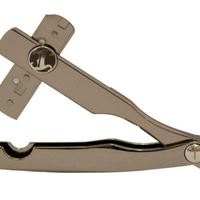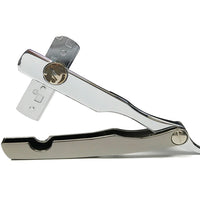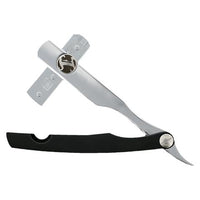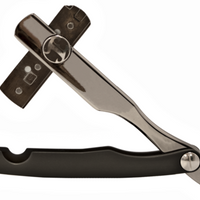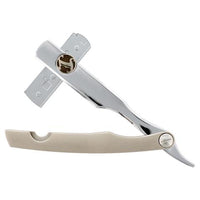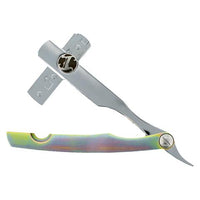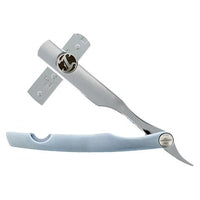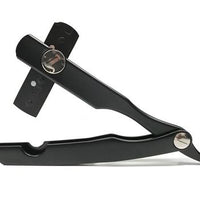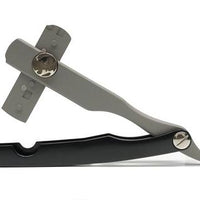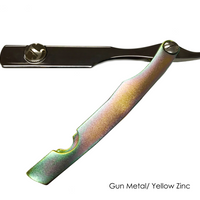 This is Irving Barber Company's first patent pending razor available for retail purchase.  They have spent years developing this multi-disposable blade straight razor. 

Irving Barber Company is the first to bring you a razor with voids for bent edges after breaking double edge blades.  No need for rivets with their stainless steel pivoting hardware and molded scale stabilizer.  This I.B.C. razor has a magnetic blade stabilizer for helping blades stay in place while seating.  The weight of the razor has been meticulously shifted for an even, balanced feel, that glides comfortably.  Contoured lines allow for a stable and pleasing grip at all angles.  With this razor you can use a double edge blade for lineups and touch ups.  Additionally, use thicker cartridge blades for a full shave without any extra inserts or adapters.  Every blade type used will have consistent blade exposure, so you can edge corners with precision no matter which blade is loaded. Try the Irving Barber Co razor today!
*CERAKOTE!* Our classic razor design now with Cerakote finish! This is the same finish that is used on many firearms for it's durability at such thin coats. We start this with  a few different color options and plan to work more with alternate color combinations. These options under this product while have both Razor and Scale in Cerakote Finish.
 *Any packaging Irving products come in are for initial presentation only. Items should always be kept in a sanitary environment.