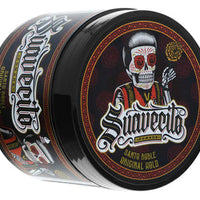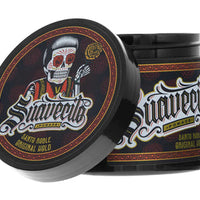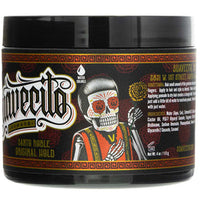 SANTO ROBLE ORIGINAL HOLD POMADE
Bask in the essence of the traditional festivities with this year's Original Hold Fall Pomade, adorned with captivating artwork featuring our beloved skeleton mascot dressed in exquisite Dia De Muertos attire.
This limited-edition Pomade encapsulates the spirit of this zestful celebration, infusing your hairstyling routine with a touch of cultural beauty.
This Pomade glides easily into hair without tugging or pulling and contains no harsh chemicals, creating a clean, flake-free look. It's water-soluble and washes out easily with just water.
Medium hold, medium shine.
4 oz. (113 g)