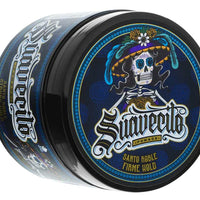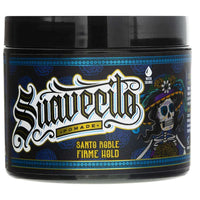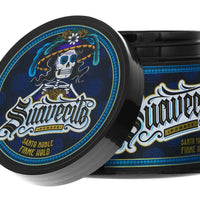 SANTO ROBLE FALL FIRME POMADE
La Catrina, donned in all the trappings of Day of the Dead attire, graces the artwork of this Firme (Strong) Hold Pomade, making it a truly eye- catching addition to your collection.
Add this vibrant Pomade to your grooming routine and let your hair tell a story of elegance and creativity, just like Dia De Muertos itself.
This Strong Hold Pomade is a favorite amongst those with thick, curly, or unruly hair that won't usually hold a style.
This water-soluble formula glides easily into hair and won't dry out or flake.
4 oz. (113 g)