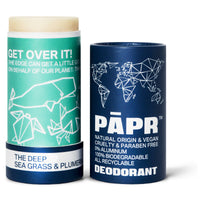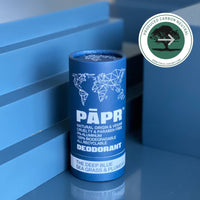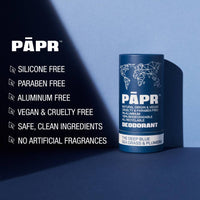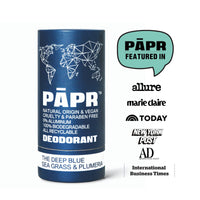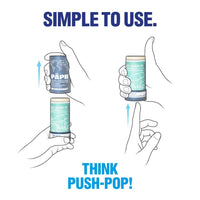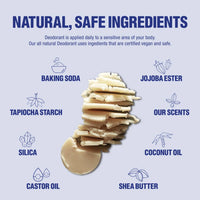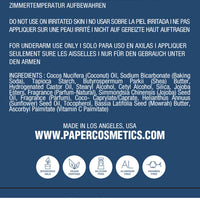 PAPR The Deep - Seagrass & Plumeria - Deodorant
The Deep Deodorant smells like salty Seagrass, sweet Plumeria, fruity Jasmine and a tiny hint of lemon. This is a very clean, fresh and distinct scent. If you like crisp, freshly folded laundry, you will absolutely love this one.

PAPR's deodorant tube is made from 99.98% Forest Stewardship Council (FSC)-certified paper, widely considered the gold-standard certification for wood that's been sourced in an environmentally responsible and socially beneficial manner.
The other 0.02% is a cornstarch membrane that's biodegradable and we use soy-based inks to print on our packaging.

75g / 2.65oz
Made in United States of America