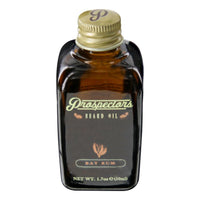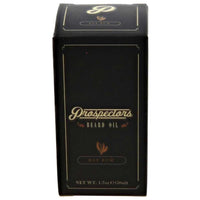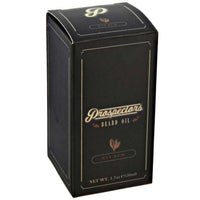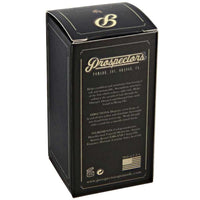 This fine beard oil not only smells great but it also helps to protect your beard and skin underneath. It is formulated to soften the hair, hydrate both skin and hair and prevent itchiness. It does all this without leaving behind an oily or sticky residue that can annoy. 
Our oil also contains hemp oil that is great for both the beard and the skin. It helps enhance the growth of hair through the Omega3, Omega6 and Omega9 fatty acids found in the Hemp Oil. We wanted to create a beard oil that does it job without any fanfare. It's simple. No bull. For the common man. For every man.
Directions: Dispense a few drops of beard oil into palms and distribute thoroughly into beard from root to tip. Work through with a comb for a smooth tamed finish.
Bay Rum scent: Just like what your grand daddy loved to use, this warm old time bay rum scent is light enough not to announce itself when you enter a room.
Softens and protects hair
Provides a great healthy shine 
Smells great and long lasting
Net wt. 1.7 oz.