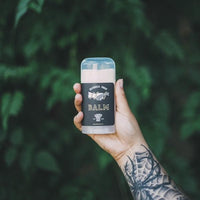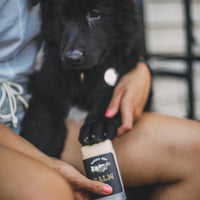 Rugged Paw Natural Paw Balm
WHAT
A handcrafted multipurpose balm comprised of all-natural and all vegan ingredients. Great for moisturizing and nourishing dryness and aids in healing rashes, hot spots, and scrapes. Perfect for protecting paw pads and scruffy snouts!
USE
Apply the Balm to affected areas 2-3xs a day. Discontinue use if irritation occurs.

INGREDIENTS
Mango Butter, Coconut Oil, Safflower Oil, Candelilla Wax, Carnauba Wax, Virgin Organic Neem Oil, Calendula Extract, Aloe Leaf Juice, Lavender Essential Oil, Lemongrass Essential Oil, Frankincense Essential Oil