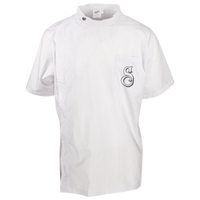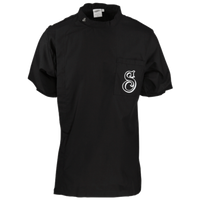 This is a quality smock for your long days behind the chair practicing your art. Our Barber Smock is made for the barber or stylist that needs a high performing, long lasting quality smock. Protect yourself and look good while you do it. Made from a comfortable polyester blend and featuring a button snap collar and zippered front closure. It is designed to remain comfortable throughout the day.
Whether you are required to wear one or not at the shop this smock will easily be a favorite and your go-to after you experience the comfort and reliability of this sucker.
Comes in black shown here and also in white.
Comfortable all day
Designed in the United States
Keeps you clean and presentable
Long lasting
Machine washable