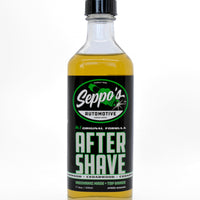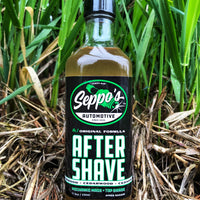 SEPPOS AUTOMOTIVE - No. 1 Original After Shave – Cedarwood
This aftershave acts as an antiseptic which will soothe your freshly shaved skin by cooling and exhilarating.
Made with Cedarwood Essential oil for it's reparative properties. This aftershave aids in the removal of skin imperfections and helps to minimize scars. Stimulates and invigorates the skin promoting hair growth.
Cedarwood Scent
net wt. 8oz