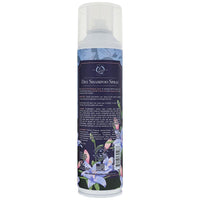 SUAVECITA X FRIDA KAHLO DRY SHAMPOO SPRAY 6 oz.
You can now choose between our Volumizing Dry Shampoo Powder and our new Dry Shampoo Spray depending on your mood. Use Suavecita Dry Shampoo Spray to instantly refresh greasy hair or add body to your locks.
This translucent spray contains silica to absorb excess oils without leaving a white residue, while the fresh scent eliminates odor. Use this product on your roots for instant lift and throughout the rest of your hair to add texture and grip.
Perfect for all hair types and colors.