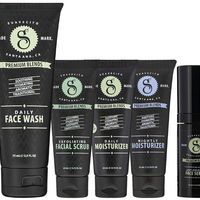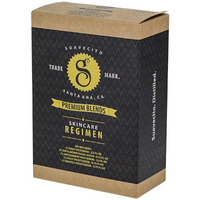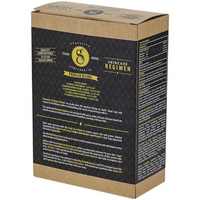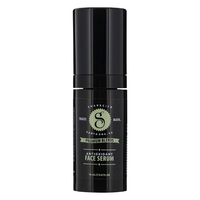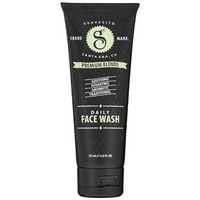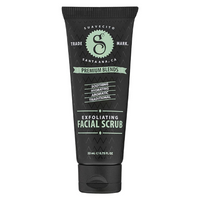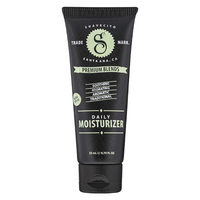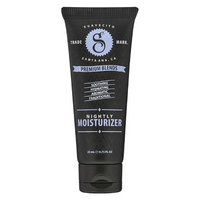 Suavecito Premium Skincare Regimen
This premium Skincare Regimen was designed with you in mind. All your skincare needs are now in one place to help you look and feel healthier, starting with your skin.
Start each morning with the Daily Face Wash to remove excess dirt and grime. Natural ingredients like apple fruit extract deliver antioxidants and Vitamin C that help rejuvenate the look of aging skin.
Use the Exfoliating Facial Scrub up to twice a week to remove dead skin cells and improve your skin's texture and appearance.
Follow with the Antioxidant Face Serum, which is packed with nutrients for your skin. Sugar maple extract and bilberry fruit extract help improve the appearance of a dull, uneven skin tone. Vitamin C-rich ingredients like orange and lemon extracts also help to brighten skin and reverse the signs of aging.
The final step of your new regimen is either the Daily Moisturizer with SPF to protect your skin from harmful UV rays, or the Nightly Moisturizer with hydrating ingredients like jojoba oil and squalane that nourish your skin while you sleep.
This Set Includes:
Daily Face Wash - 2.5 fl. oz.
Exfoliating Facial Scrub - 0.75 fl. oz.
Antioxidant Face Serum - 0.5 fl. oz.
Daily Moisturizer - 0.75 fl. oz.
Nightly Moisturizer - 0.75 fl. oz.