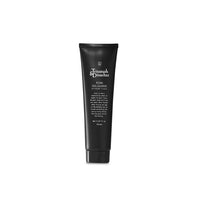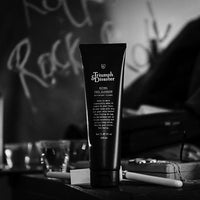 Triumph & Disaster - Ritual Face Cleanser
Less is more. Especially when it comes to your face. Cleaning with normal soap will strip skin of natural oils and protective qualities leaving it dry and exposed. 'Ritual Face Cleanser' has been formulated to avoid drying and irritation by exploiting the natural benefits of Tamanu oil, Peppermint oil, Willow bark extract and Bentonite clay. A gentle, natural, peppermint scented formulation designed for everyday use 'Ritual' gently dissolves grime while toning the skin, leaving you feeling fresh and looking bright.
DIRECTIONS
I - Wet your face using warm water and a clean face towel to relax the face and soften the surface of the skin.
II - Gently massage a small amount of Ritual Face Cleanser all over your face and neck, avoiding any sensitive areas such as your eyes. After a period of gentle cleansing, wash off with warm water.