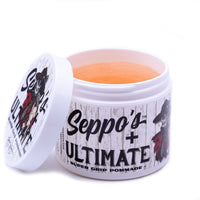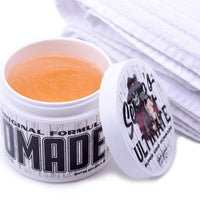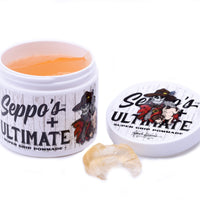 ULTIMATE X SEPPO'S SUPER GRIP POMADE
This LIMITED special edition Super Grip Pomade celebrates Ultimate Distribution X Seppo's.
What better way to celebrate the 40th Anniversary of Kevin Harris' World Record 1,032 consecutive two-board 360's!
With a scent of Canadian Evergreen, this Winter fresh smell with leave your hair smelling clean and fresh with the scent of the Great White North!
Same Strong hold, long lasting and a functional pomade that applies easily giving you all day hold. Washes out with no effort, using nothing but water.
Apply to dry hair for super grip.

SATIN FINISH
WATER SOLUBLE
STRONG HOLD
OUTDOOR FRESH SCENT of THE GREAT WHITE NORTH
NET WT. 4OZ