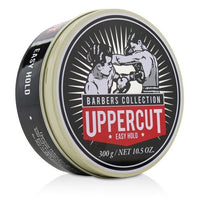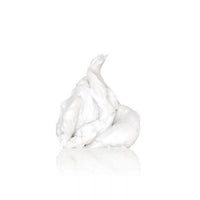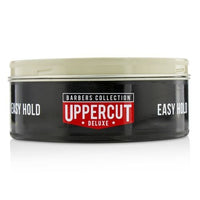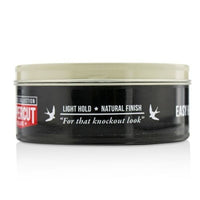 Uppercut Deluxe - Barbers Collection - Easy Hold Pomade - 10.5oz
BARBERS COLLECTION - 10.5oz
Specially formulated to give light hold and a natural, matte finish.

Create texture, volume, and control with little visible sign of the product.

Easy Hold is the lightest product in the Uppercut Deluxe range and features a signature Natural Woody Tobacco scent.
Hold – Light
Finish – Natural and Matt
Style guide – Perfect for loose, textured styles where a natural finish is desired
Hair type – Suitable for all hair types and length
Size: 300gram/10.5oz
Water-based
 
Description
The go-to solution for fuss freestyling.
Suitable for any hair type or length, the creamy base glides into the hair and sets into a natural weightless style, without effort. Specially designed to give texture, volume, and control with little visible sign of the product.
Use Instructions
Apply to wet or dry hair that has been washed with Uppercut Deluxe Everyday Shampoo and Everyday Conditioner. Blow dry hair for greater volume.
Start by working a small amount of product into dry palms and make sure to spread evenly across both hands. Apply a small amount to the fringe area using fingertips then spread the product evenly throughout your hair working from the back of the head to the front.
For more textured looks use fingers or CT9 Styling comb to style. For a more lightweight classic look
The product is water based so it washes out easily.
History
This product has been in development for over two years in close collaborations with our Global Team of Barber Ambassadors.
As demand for more volume, texture and looser finishes grew we found that nothing on the market seemed to be cutting it, so Easy Hold was born. The result is the lightest product in the range that delivers a fuss-free solution to both modern and traditional styling needs.
Timeless grooming made easy.