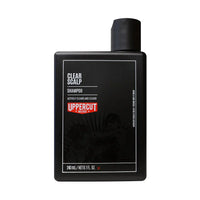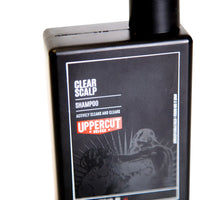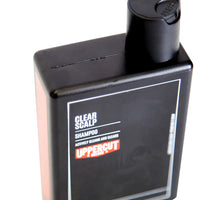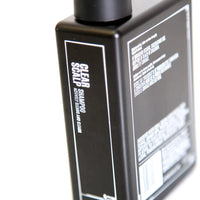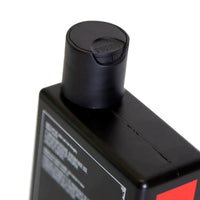 Uppercut Deluxe Clear Scalp Shampoo
The ultimate in scalp clarity! Uppercut Deluxe Clear Scalp Shampoo is a specially designed treatment shampoo intended to reduce itching and flaking, while actively soothing the scalp. Clear Scalp contains Piroctone Olamine, a highly regarded active fungal fighting ingredient. Piroctone Olamine targets the root cause of irritation and flaky scalp conditions.
Finished with soothing moisturizing agents, Uppercut Deluxe Clear Scalp Shampoo will leave your hair and scalp looking and feeling refreshed and clear.
Specially formulated treatment Shampoo intended to reduce itchy and flakey scalp
Contains industry-leading Piroctone Olamine
Contains soothing moisturizing agents allowing for frequent use without discomfort
Size: 240 ML / 8.1 Fl oz.
Fragrance: Fresh Woods & Pepper
Hair Type: Specifically designed for men with irritable, itchy and flaky scalps.
Usage: Regular Use
Instructions
Apply to wet hair, massage into hair to create a lather. Rinse and repeat if necessary.
Follow with Uppercut Deluxe Strength and Restore Conditioner.
If the product gets into the eyes rinse under running water. If irritation occurs, discontinue use.
Key Ingredients
PIROCTONE OLAMINE
Piroctone Olamine is touted as a miracle ingredient, widely praised by dermatologists and formulating chemists alike for its effectiveness against dandruff and scalp conditions.
Piroctone Olamine may help target the cause of dandruff rather than focusing on just removing it, helping to prevent future flakes.
On top of that, unlike some other commonly used dandruff fighting actives, Piroctone Olamine is delivered in low irritant system and does not have an oil removal element, allowing it to be used frequently without discomfort.