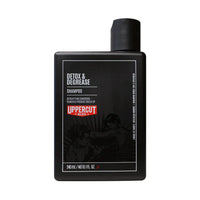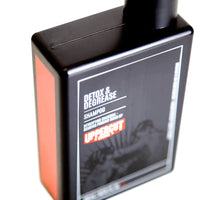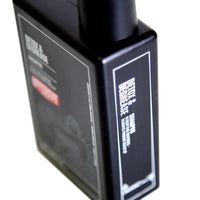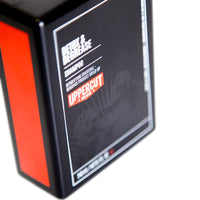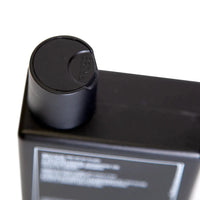 Uppercut Deluxe Detox and Degrease Shampoo
Uppercut Deluxe Detox and Degrease Shampoo is a deep cleansing shampoo specially designed to remove stubborn product build-up.
Contains a dual function complex that simultaneously emulsifies product and deep cleans the hair. With added Charcoal to cleanse the hair by breaking down and removing oil, dirt, and product build up.
Deep clean Shampoo
Contains Charcoal to detoxify and cleanse hair
Features a Proprietary Wax Removal Complex to remove product build-up
240 ML / 8.1 Fl oz.
Instructions
Apply to wet hair, massage into hair to create a lather. Rinse and repeat if necessary.
Follow with Uppercut Deluxe Strength and Restore Conditioner.
If the product gets into the eyes rinse under running water. If irritation occurs, discontinue use.
Key Ingredients
CHARCOAL
When it comes to detoxification, Charcoal is the epitome of ingredients. Without diving into the entire library of benefits, we'll tell you why we use it... We've included Charcoal in this shampoo for its ability to give the hair a full reset; the charcoal draws oil, product build-up, and dead skin away from the scalp resulting in superior deep clean. Charcoal is also a natural deodorizer.
WAX REMOVAL COMPLEX
Modeled off 'oil attracts oil' science, Detox and Degrease Shampoo contains a proprietary blend of ingredients designed to emulsify and remove product build-up. The Wax Removal complex targets the stubborn base wax and oil ingredients of styling products that coat and cling to the hair, helping dissolve this buildup leaving the hair clean and ready for conditioning and styling.