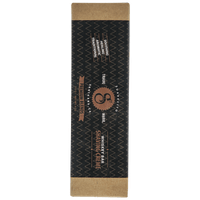 WHISKEY BAR SHAVING CREME
The premium Shaving Creme formula you love with our most popular fragrance - Whiskey Bar. A great shave starts with great products. This Shaving Creme is made with nourishing ingredients like Aloe Vera, Eucalyptus Oil, and Tea Tree Oil to soften beard and skin for a close, comfortable shave.
Directions: Can be used with or without a shave brush. Apply small amount into palms of hands and work Shaving Creme until it becomes frothy and full. If using a shave brush, add creme into a bowl for best results and lather. Apply directly to area to be shaved. Now enjoy your shave using a sharp blade.
Fragrance Profile: Prominent note of whiskey, cedarwood, lavender, jasmine and patchouli for a refreshing and masculine scent.